Why use Social Media?
Although we live in a digital world, some still wonder: why use Social Media? Instead of endless writing, here are three local examples that I think explains it good.
The main question should be: What have you waited for?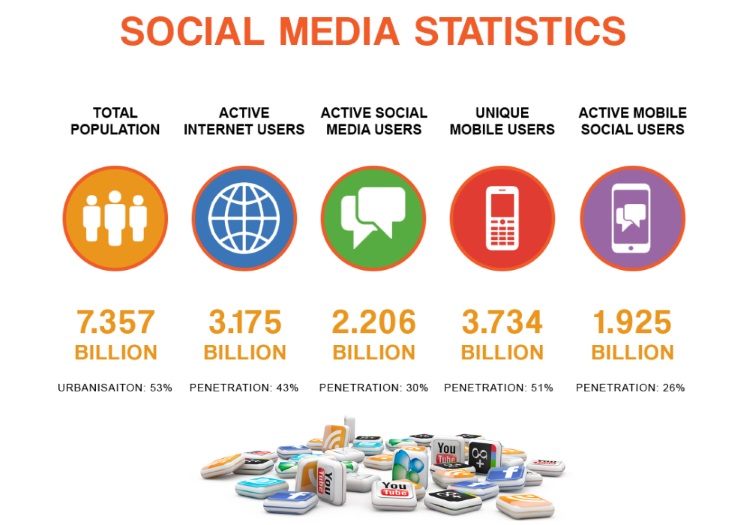 Auto service Meda
Just yesterday, I went to a car service for my yearly check up and tires replacement and not at my usual car service. I didn't like how they handled my car the last time, so I looked up a new auto service and guess what? I found one online, got to know them and had much confidence to give them my 4 wheels baby for a check up. By being online, they've managed to increase visibility, build trust and credibility in their line of work. By targeting the right audience, they were able to gather a faithful community and people who believe in what they do, ultimately, their business has increased.
Naxis Taxi
One of the examples I like to use during my trainings is the one about Naxis Taxi. These people have recognized the importance of real time information so they opened a Twitter account and expanded its services to ordering a ride via Twitter! The result? Increasing the number of rides by 30-50%! And how do I know that? Simply by asking every cab driver who drove me: Did Twitter increased their workload and are they satisfied with it. There are more than 20 taxi associations only in Belgrade and the competition is fierce, so recognising the opportunity in the online was a win-win situation for Naxis.
Trista.rs
Is Instagram only for the show off? If it is, you're not doing it right. Use it wisely and you'll have a great tool for promoting your business/product and boosting sales. Just look at the Trista.rs photo lab. We have hundreds and hundreds photo labs, doing the same thing, paying Google to stay on the top page, struggle to keep their customers. How to compete in such competitive market? Well, Trista engaged customers in a new way – by being the first to offer to turn our Instagram memories into real and tangible products like magnets, posters, square prints and more. And yes, they sure didn't invent anything new, but they were the first here in Belgrade and achieved good success because of it.
If you too want to build online presence but don't quite know how – contact me and we'll kickstart it together 🙂
This post is also available in: српски